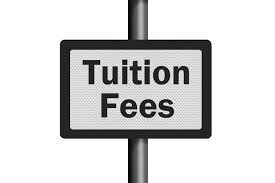 Cover the cost of Christian programming
Commitment Fee (one per family) $150 - This is a deposit and will be deducted from your fees in September
Tuition for Kindergarten:  $585
Tuition for Gr 1 - 9:         $995
up to a family maximum of 3 students ($2985)
Wee College:                   $75/yr
What exactly do my fees pay for?
The tuition fees that are paid by families are directed by the Board (CHREDA) for specific Christian programs and initiatives.  The following is a list of different programs that CHREDA pays for:  All Bible curriculum, prayer schools, Grade 5 and 6 camp Nakamun yearly retreats,  the ACSI (Association of Christian Schools International) Student Leadership Retreat, the ACSI yearly Teacher's convention and the ACSI yearly Board/Admin convention.  FSCS is in yearly membership with ACSI which provides unified leadership and teaching on biblical principles. Christian guest speakers and presentations as well as Christian curriculum for classrooms; for example bibles, workbooks, devotions, posters, worship music etc. 
As well as:
     Various School activities (School Spirit) are funded by the Board.
     CHREDA sponsors a variety of Christian guest speakers throughout the year to come into the school and talk to the students.
     The Board Office Manager (Kerri Wiens) and our Chaplains (Elaine Baillie, Carter Charest, Naomi Arzate and Natalie McIntyre) are also governed by the Board.
Membership Click Here
Wee College
Wee College is a Bible based play-learning program geared to four and five year olds. Go to Wee College page click here
Wee College Policy and Procedure
Wee College Online Registration form